MyLab™7VET
1401-04-12
MyLab™OmegaVET
1401-04-12
MyLab™5VET
MyLab™X5VET
Experience Efficiency
Quick responsiveness, advanced technology and easy to use interface maximize your diagnostic efficiency.
Zero-click technology helps save you time and advanced imaging quality helps you diagnose with confidence.
MyLab™X5VET - Features
Dedicated VET software and probes
Windows® 10
Full-screen visualization
Highly responsive capacitive touchscreen
Large probe portfolio
Diagnostic confidence
Complete Cardiovascular Package

Make fast and accurate diagnosis adding value to your examinations:

CMM - M-Mode quality & cardiac examination efficiency
TVM - wall motion analysis for myocardial function
Zero-click EF - automatic ejection fraction computation
Up to 5 probe connection ports - enabling fast probe switch to adapt to the most demanding clinical environments
XStrain™ - endocardial velocity quantification & heart deformation detection
easyMode* and easyColor* - "one-touch" image optimization through intelligent' real-time algorithms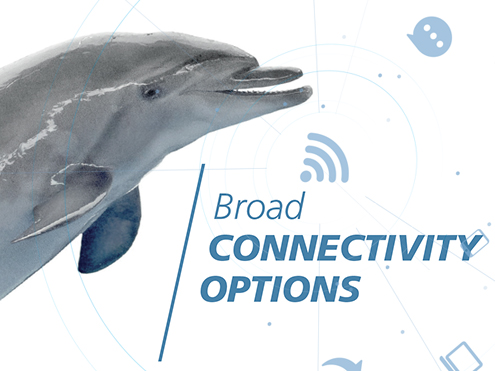 Broad Connectivity Options
The worldwide medical imaging community has entered a new era of communication opportunities.
Today with the multi-modality tool it is possible to combine real-time ultrasound imaging with a wide range of second-imaging modalities (MRI, CT, 3D imaging, Doppler, Contrast Enhanced Ultrasound) to reach a fast diagnosis.
With eStreaming the real-time examination can be displayed on multiple devices thus allowing everyone to have direct access to the examination.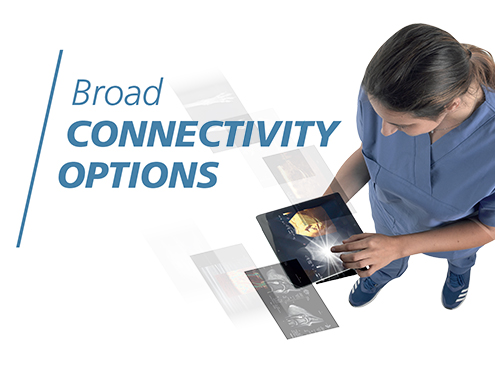 DICOM connectivity (including Q/R)
Multi-modality archive
Wireless connectivity
MyLab™Desk evo viewer
MyLab™Tablet
 
MyLab™X5VET – Experience Efficiency
The MyLab™X5VET offers advanced solutions for advanced procedures.
Dog – Small bowel – B-Mode
Cat – Artery – PW
Single probe approach.
Complete imaging medical examination with just one probe
Ultrasound has never been easier.
From Cardiac and Abdominal to Orthopedic Applications
Esaote MyLab™X5VET: Advanced Technologies
VET-oriented Workflow
High-definition B-Mode
New software and technology to enhance image quality and increase all diagnostic details.
Single-probe approach
With just one probe you can make a complete medical imaging examination and simplify your everyday practice.
XStrain2D and AutoEF
Advanced, affordable cardiological tools which are one of a kind.
Extensive connectivity
Advanced features allow sharing of ultrasound exams with others, even on tablets and portable devices.
Booting time
Less than 15 seconds.
mC 3-11 appleprobe VET
C 1-8 VET
IH 6-18 VET
C 2-9 appleprobe VET
L 3-11 appleprobe VET
L 8-24 appleprobe VET
P 2-9 VET
P2 5-13 VET
S2MCW VET
ST2612 VET
SB2C41 VET