MyLab™5VET
1401-04-12
MyLab™SigmaVET
1401-04-12
MyLab™OmegaVET
MyLab™OmegaVET
Top Performance, Compact Design
Esaote's MyLab™OmegaVET is the new high-end portable system which is easy to carry with you everywhere and is designed to reach the highest level of diagnostic efficiency.
Advanced tools for every application help you in everyday clinical practice like never before.
MyLab™OmegaVET - Features
Dedicated VET software and probes
Windows® 10
Quick start-up
Full-screen visualization
Highly responsive capacitive touchscreen
Microvascularization detection with microV
2 probe connection ports
On-board DVD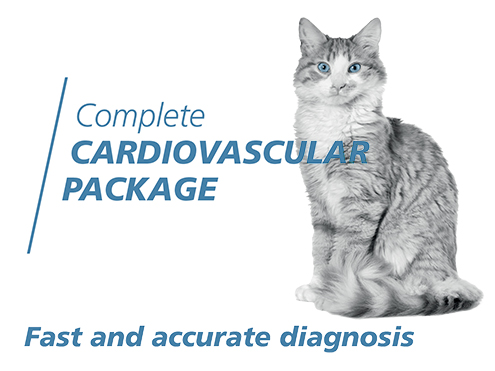 Complete Cardiovascular Package

Make fast and accurate diagnosis adding value to your examinations:

CMM - M-Mode quality & cardiac examination efficiency
TVM - wall motion analysis for myocardial function
Zero-click EF - automatic ejection fraction computation
XStrain™ - endocardial velocity quantification & heart deformation detection
Smart stress-echo - complete ejection fraction reporting for cardiac segment evaluation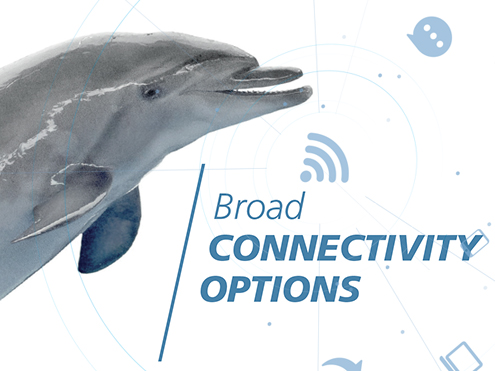 Broad Connectivity Options
The worldwide medical imaging community has entered a new era of communication opportunities.
Today with the multi-modality tool it is possible to combine real-time ultrasound imaging with a wide range of second-imaging modalities (MRI, CT, 3D imaging, Doppler, Contrast Enhanced Ultrasound) to reach a fast diagnosis.
With eStreaming the real-time examination can be displayed on multiple devices thus allowing everyone to have direct access to the examination.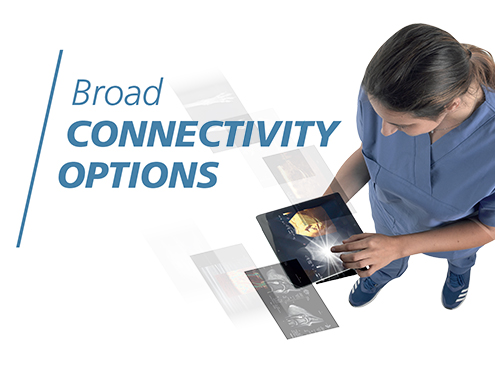 DICOM connectivity (including Q/R)
Multi-modality archive
Wireless connectivity
MyLab™Desk evo viewer
MyLab™Tablet
 
MyLab™OmegaVET – Top Performance, Compact Design
The MyLab™OmegaVET offers advanced solutions for advanced procedures. In addition to all the features you expect from ultrasound systems, the MyLab™OmegaVET provides a complete picture, enabling examinations with contrast media, estimations of endocardial velocities, and much more.
Dog – Hepatic cysts – B-Mode
Dog – Kidney – microV
Complete cardiovascular package.
Make fast and accurate diagnosis adding value to your examinations
Advanced approach and technology.
Clinical confidence requires high performance & advanced tools
Esaote MyLab™OmegaVET: Advanced Technologies
VET-oriented Workflow
22 MHz probe
22 MHz probe with very high-res images.
Zero-click EF
Automatic ejection fraction computation.
XStrain™
Endocardial velocity quantification & heart deformation detection.
ElaXto VET
Non-invasive assessment of tissue elasticity.
CnTI™
Advanced technology for Contrast Enhanced Ultrasound (CEUS) imaging.
QPack
Multimodality quantification tool for CnTI™, Color & Power Doppler.
C 1-8 VET
SC3123 VET
L 4-15 appleprobe VET
LA435 VET
SL2325 VET
IH 6-18 VET
SL3116 VET
PA250 VET
PA122E VET
PA023E VET
TEE022 Multiplane VET
TEE132 Multiplane VET
IOE323 VET